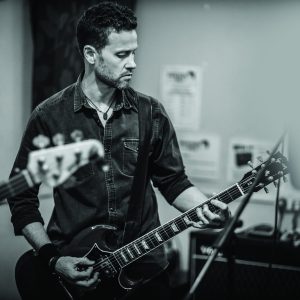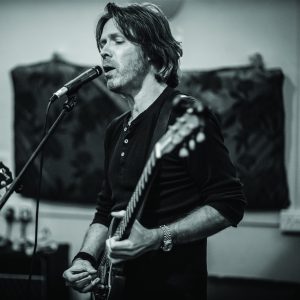 Simon Oakes
vocals, guitar, keyboards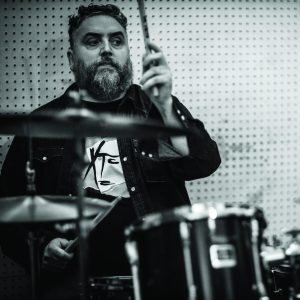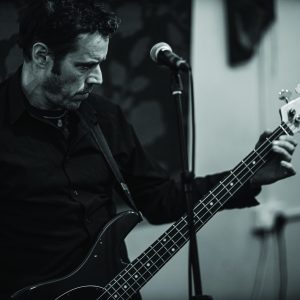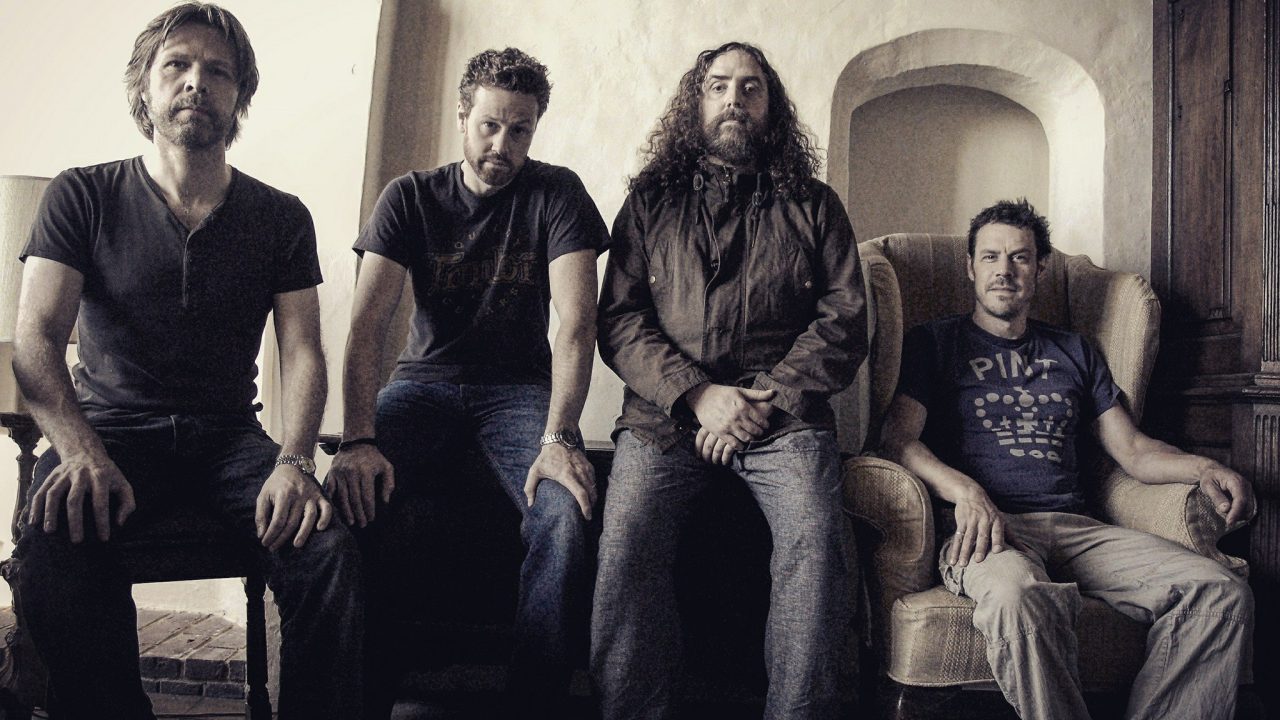 SUNS OF THE TUNDRA
Suns of the Tundra (SOTT) began as a musical collaboration between vocalist-guitarist Simon Oakes and drummer Andrew Prestidge.
Oakes previously played in Peach, the band he co-founded with Tool's Justin Chancellor. Prestidge is known for his work with Lucifer, Angelwitch, Cortizone, Zoltan and Mint 400. Oakes and Prestidge also play together in The Osiris Club and Geyser (feat. Al Murray).
SOTT have released six albums since 2004. These are The Only Equation, Murmation, Suns of the Tundra (2004), Tunguska (2006), Almost the Right People/Illuminate (2009) and Bones of Brave Ships (2015).
SOTT has had two bass guitarists. Rob Havis (2002-05) was a founder member of Peach. Andy Marlow (2005+) replaced Chancellor when he left to join Tool and also plays with Jadis. Mark Moloney is SOTT's main guitarist.
SOTT have collaborated with several well-known artists. Their recordings feature contributions from writer Ben Moor, pianist Keith Burstein, and the comedians Stewart Lee and Al Murray.
SOTT have performed widely at UK festivals with Ben Moor as their guest (and vice versa), including Green Man (2014, 2011) and Latitude (2014, 2013, 2010, 2008, 2007, 2006). Their performance at Green Man in 2014 was singled out by The Times newspaper as one of the festival's stand-out performances.
Peach
Peach formed in 1992 after Ben Durling and Rob Havis left Unwind (personnel included future Swervedriver bassist Steve George) and recruited Durham University student Justin Chancellor and recent Liverpudlian arrival Simon Oakes. Bored with the UK's 1990s shoegazing indie scene, the four embarked on a project to blend psychedelic metal with melodic songwriting.
Five months of writing in London's Westbourne Studios – a venue mainly chosen due to its close proximity to the famous Westway Skatepark for Rob and Justin's Skateboard addiction – saw the band arrive in Camden with a live set sounding like Iron Butterfly meets My Bloody Valentine with Robert Fripp hosting the party.
Shows on the London circuit soon gained them a reputation for ear-bending sonic trickery and a record deal with Mad Minute Records soon followed (Mint 400, an early line up of Cortizone, were also on this label).
Tours of Europe and gigs in LA brought the band to the attention of up and coming West Coast rockers Tool. A long relationship between the two bands started and Peach were chosen to support Tool on the European leg of their tours throughout 1993 and 1994. Peach toured extensively to promote their debut album 'Giving birth to a Stone', playing with the likes of Throwing Muses, Wool, Headswim, Skunk Anansie, Shed 7, Supergrass, Pulp and Paw.
Although well received by the European Rock press, the British music scene was shifting heavily towards Britpop. In 1995 Oakes quit to set up Geyser with Adam Wolters and Al Murray (who later found fame as a comedian with his act "the pub landlord").
Peach continued with replacement singer Roger Sterling but after a final German tour Rob Havis also left to join fellow Tool support act Submarine (later to turn into cult rockers Jet Boy DC). The Peach name was now dropped in favour of Sterling.
When Tool bassist Paul D'amour decided to quit, JC was invited to audition and was offered the position. He left Sterling – one of the hardest decisions he has ever had to make – to be replaced by Andy Marlow. The band subsequently signed a deal with Mantra Records, releasing the album 'Monster Lingo' and four singles.
Oakes and Havis first talked about reforming Peach in 2002 following the success of the re-release of 'Giving birth…' in the US. The name change to Suns of the Tundra reflected the fact that Justin and Ben would not be part of the re-birthed band.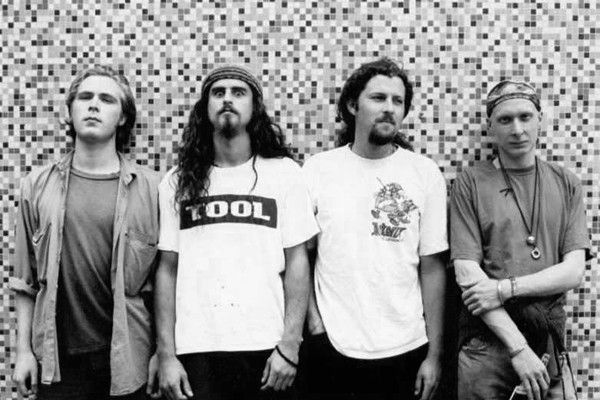 You Lied
You Lied is the Peach track that many people reading this will be most familiar with.
The surviving lyrics and melody originally featured in a track written by Simon for Amelia Fletcher, singer with legendary 1980s act Tallulah Gosh. The first recorded version of the song dates from 1990 and features Amelia and Simon, as members of a short-lived act called Bloom, singing dual vocal lines with a close harmony. 'Amelia had a cold on the day' remembers Simon 'so she might sound a bit bunged up'.
When Simon joined Peach in 1992 he presented the band with a number of tracks that had belonged to the Bloom live set, including Flow with the tide, Trust (both on the band's first demo) and, of course, You Lied. The band's first Fostex 8-track (and drum machine) recording of the song is true to the spirit of the original with bass player Justin handling some of the vocal harmonies. This was the last time that the song was to feature its original chorus. All that remains of this version is a faded cassette mix.
'The chorus was kind of like based on what a lot of English bands like Ride and Lush were doing at the time' remembers Simon. 'But we were already changing our sound, bringing in drop D tuning to sound like Black Sabbath so it increasingly didn't fit in with where we were taking our sound'.
Following their first gigs in Los Angeles in 1992 (and days spent sitting in with Tool while they rehearsed for early live shows promoting the Opiate album) Peach returned to England with plenty of copies of Ministry's Psalm 69 album.
'We were hugely into this', recalls Simon. 'We'd been driving up and down Sunset Strip listening to Jesus Built My Hot-rod [a track on Psalm 69] and when we got back we started listening to the really slow and heavy numbers on the album and thought this is where we can take You Lied!
The track quickly became a live favourite and found its way onto Peach's second EP Burn. 'It was particularly big in Belgium' recalls Rob. 'All these kids would be screaming 'You Lied! You Lied! You Lied!' at us every night'. Peach played the track every night on their 1994 UK tour with Tool. 'It always went down well with the Tool crowd', remembers Rob.
It was the deeper friendship forged between the two bands on this tour that would eventually lead to Tool adopting 'You Lied!' for their own use.
Stewart Lee
How a single phone call led to an inaudible contribution to a song later covered by a famous rock band but without my bit in it ~ Reminiscences by music writer Stewart Lee
Stewart Lee is a music writer, novelist, comedian and film director. In 1994, while he was enjoying popularity in the UK presenting cult BBC show Fist of Fun, Stewart guested on the track You Lied, providing the spoken word section that occurs two-thirds of the way through the song. He subsequently appeared live with Peach at the final show of the 1994 Tool tour at Shepherd's Bush Empire, London, England. These are his recollections of the time.
'When Peach recorded You Lied I had been a professional stand-up for 3 or 4 years and was writing for radio and magazines. I had known Simon from college and played 2 gigs in a student band [Dustharvest] with him in the late 80's.
'Simon told me to come down to the studio in Old Street and say something about lying. I wrote some notes. I did it in 2 takes. I wish I'd done a 3rd one. Maybe it would have been worth putting higher in the mix, or maybe that would have sounded shit. I was nervous with the other three hair covered Peach men looking at me, and felt they probably thought I was a twat anyway.
'I have listened to that song again just now but the 1st 20 seconds remains completely inaudible even to me. I only ever made out the words once, when I heard it through the PA at the Marquee, being played by the DJ after some gig. I remember, in the studio, I was thinking specifically of Patrick Marber, then a puppeteer, now an unhappy playwright, who I felt had deliberately misrepresented me and the comedian Richard Herring in a dispute with the production company Talkback about ownership of characters in On The Hour, in order to feather his own nest. This was 1994 or '93 I think and at that stage in my life Marber was the biggest liar I had ever met.
'This bit was only ever done with me once more, when Peach supported Tool at Shepherd's Bush Empire. I came on from the side of the stage when Simon nodded, probably wearing some stupid black clothes, trousers tucked into my boots, maybe a hat, who knows. I must have been onstage doing stand-up at least 1000 times by then, and sometimes to larger crowds, but I was the most nervous I have ever been and could barely hold the mic for shaking. I looked out over the meaningless metal fan faces. The pleasure of declaiming against Marber over a torrent of noise to thousands of teenagers who didn't even know what I was talking about was not outweighed by the feelings of nausea and fear. I was glad when it was over.
'For me, this is Peach's best song and it's cool to see their compositional credits next to a Led Zep song on the Tool live album, where You Lied is covered.
'Here's what I can make out of the words but I think the specific of the story at the beginning are totally obscured. The percentages and minutes per week commission represent what Talkback were offering us each if we didn't make actual claims on specific characters or format elements of On The Hour. I thought I had left ugly business shit behind when I quit my job in 1990, and this was the first time it arose in the world of being a writer.
There's probably something in the inaudible 1st bit about fairies dying when you tell a lie, which sets up the deaths of the other symbols of goodness.'
Stewart Lee ~ www.stewartlee.co.uk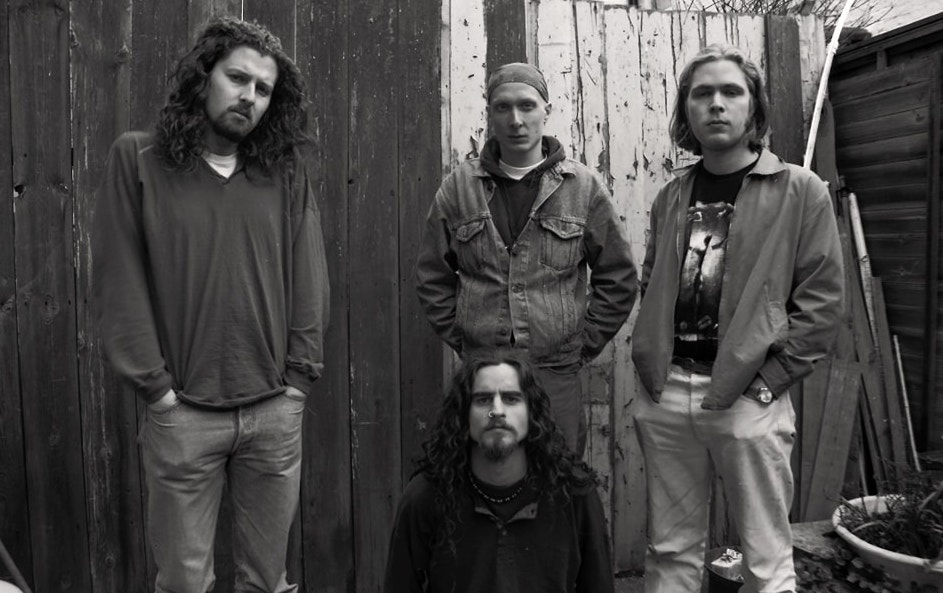 What time is it?
What's the time?
A guardian angel in heaven
Dies every time you tell a lie
An angel in heaven dies
A Macmillan Cancer Nurse dies
A member of the cast of The Wonder Years dies
Where's my 2 and a half percent?
Where's my 6 minute commission?
Don't lie to me
Don't talk back to me
Talkback
A monk
A nun
The most honest person there is
A drama teacher
Or someone from Hampstead
Dies
If you lie
So don't talk back to me to me
Don't lie to me
Don't lie