NEW T-SHIRTS, VINYL AND CDs - individual items or bundles
AVAILABLE TO BUY HERE - CLICK STORE IN THE SIDEBAR.
BE SURE TO SELECT THE CORRECT WORLD POSTAGE. 
BUYERS FROM E.U. MAY HAVE TO PAY A SMALL IMPORT TAX.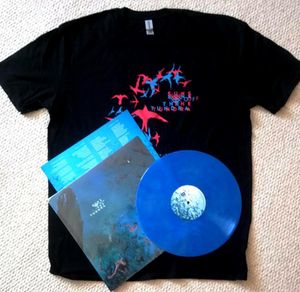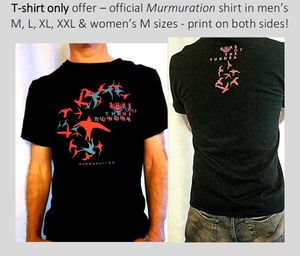 Listen to the band talking about the most recent album Murmuration...
ARCHIVE
JULY 2021
We wrote a new album during Covid which we'll be recording between August and December. This will be the 5th Tundra album. Working title is TVNDRA_V.
At the start of the summer, Andy, Simon, Mark and Hanna spent time in the country rehearsing the new songs.
Here's a picture of the guys one morning before rehearsal.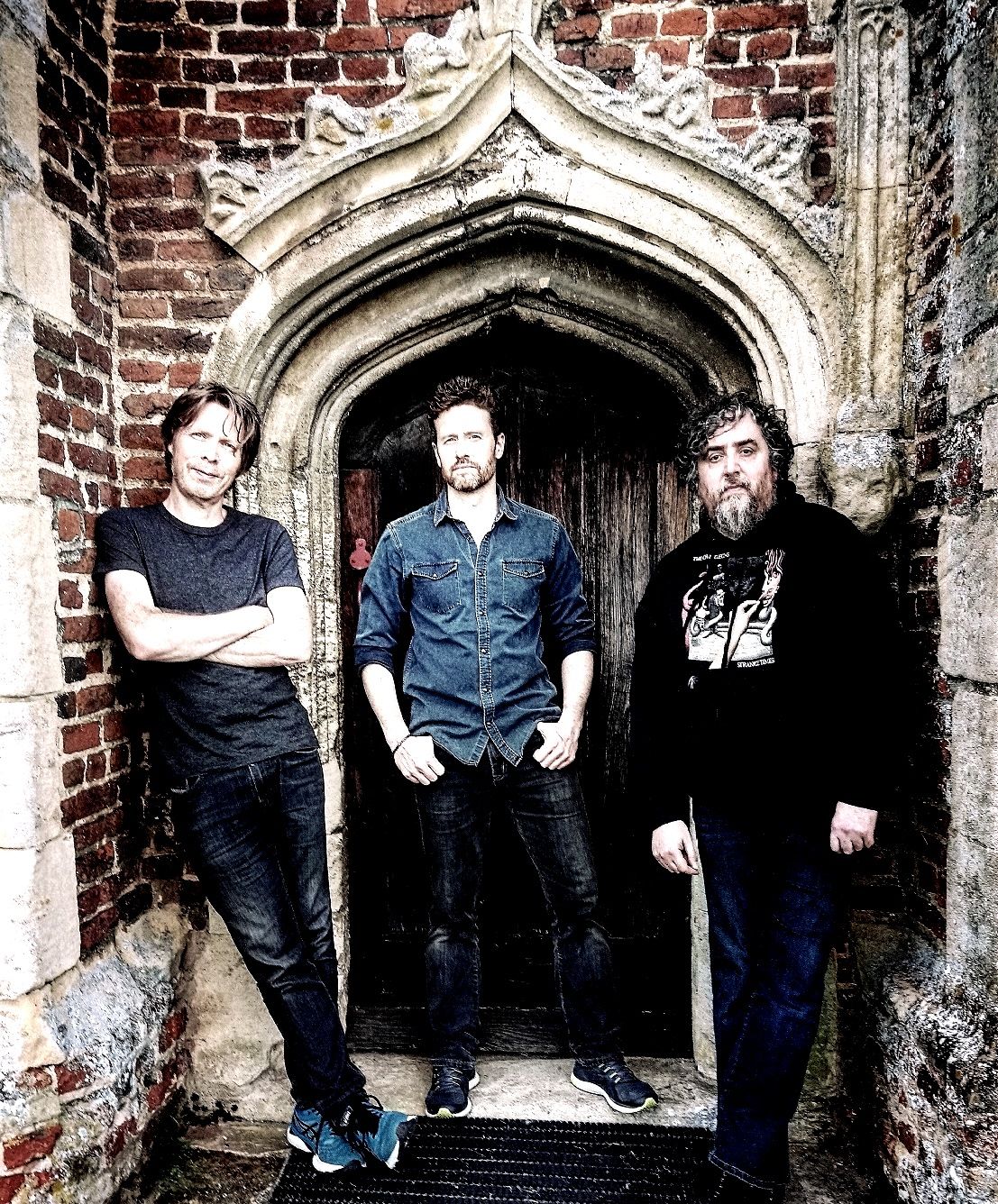 June 2020
Andy Marlow has remixed our 1994 demo (as Peach) - Beautiful Toys. Great job Andy. 
Simon wrote a few words about Beautiful Toys for Facebook. 
We were incredibly proud of this track back when we wrote it. Listening now, it stands up well, one quarter of a century later! It's precisely because this was one of our favourite songs that it hasn't seen the light of day for 26 years. I had always hoped we'd get around to producing a proper second Peach album full of out-takes and demo recordings - with Beautiful Toys as one of the standout tracks and maybe even the album title. That didn't happen. The time was never right and the industry has changed so much in any case that I don't think anybody in their right mind would have wanted to release Peach volume two as a commercial proposition.
The Covid lockdown and global misery pit we've all sunk into has finally nudged me to share this on YouTube. Andy Marlow (from Suns of the Tundra) produced the terrific remix of BT you're now able to listen to.
We wrote this in a basement in Lillie Road, London, with the neighbours banging on the walls, over several months in early 1994. I don't think I've ever spent quite as long since working on just one track with every member of the band chipping away obsessively to get a song arrangement that everyone is completely 100 per cent happy with. I'm sure we fell out a few times along the way, band members flouncing out of the studio in fits of pique, discarded guitars left feeding back on the floor in noisy protest at some imagined slight.
We played it at all our live shows through 1994 and it was certainly the longest track in the set, particularly on nights when we decided to extend the final section with long delayed loops of cosmic guitar wig-outs (hon menshes here to the Fender Jaguar tremolo arm, the Alesis Midiverb Mark II's patch 49 - and the mighty Kevin Shields of MBV for first working out how to put those two things together).
Lyrically, I'm not entirely sure what it was all about. Some of it was quite literally about the way I used to steal toys from my friends much to my mother's chagrin. I certainly remember my friend Martyn Jones's Mum ringing our bell one evening around 1979 after I'd been playing at her house all day. She wanted to know where some of Martyn's toys were and I of course knew nothing about any of that. The line 'July we'd run wild' is about those great summers when you're a kid and your parents let you play out late in weakening light.
The second half seems to fall back into more standard falling in-and-out-of-love and pieces-not-fitting lyrical territory. And there's some more of those nice choirboy minor harmonies we had on You Lied but which Maynard sang much better. I was listening to a lot of Bob Mould at the time and there is some kind of attempt at a semi-spoken word thing going on. It's just possible that the original for that bit didn't sound very good and I may have over-dubbed it at some point between 1994 and today - Simon
March 2020 
Our new podcast series is here! 
February 2020
More podcasts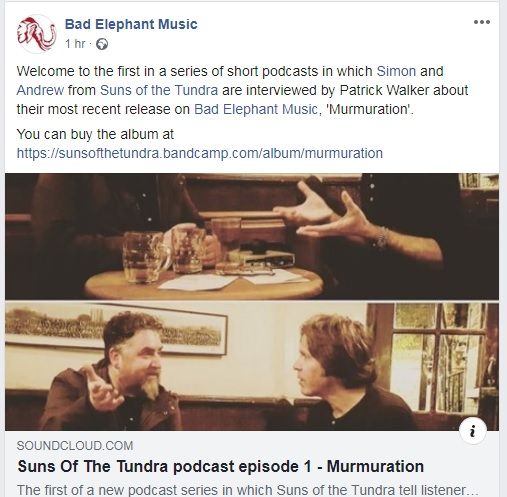 November 2019
The wait is over! You can now order our new album! Click on the CD image below to take you to the record store.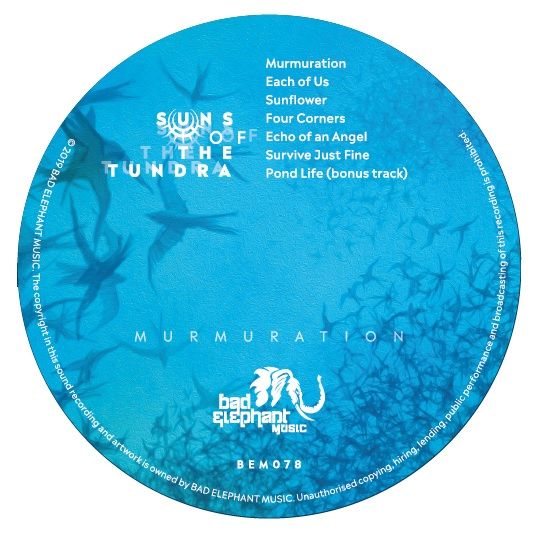 September 2019
Press release 
SUNS OF THE TUNDRA SIGN TO BEM; NEW ALBUM IN NOVEMBER. 
Bad Elephant Music is proud to announce the signing of UK based alternative rock band Suns of the Tundra.  
Formed in the early 2000's from the ashes of the previous band Peach - which included Tool bassist Justin Chancellor - Suns of the Tundra is comprised of members Simon Oakes (vocals and guitar), Andrew Prestidge (drums), Andy Marlow (bass, backing vocals), and Mark Moloney (guitar). Simon also takes on the role of chief songwriter, as well as collaborations with the other band mates. They have an impressive live résumé by playing festivals such as Latitude, Download, Green Man, and All Tomorrow's Parties and more. 
Suns of the Tundra have three acclaimed albums under their belt: a self-titled debut (2004), 'Tunguska' (2006), and the concept album 'Bones of Brave Ships' (2015) as well as 2009 EP release, 'Illuminate'. They are a perfect addition the BEM family. Their rock stylings fit right in with label-mates The Fierce & The Dead, Shineback, and Reformat. 
'Murmuration' will be the first release for BEM. It is a remarkable combination of precise vocals with hard-driving instrumentation especially with the bass and drums of Marlow and Prestidge propelling the songs along, complimented by Oakes and Moloney's guitars joining the plethora of sounds to provide an experience that the listeners will never forget. 
"We're overwhelmed to be joining BEM", says Mark Moloney on behalf of the band. "Long-time fans of Suns Of The Tundra will not be disappointed with the new album!" 
"It's great to be working with Suns of the Tundra on their fantastic new album," said BEM's David Elliott. "It was all down to the chance that my wife and I were teamed up with Andy at the PROG Magazine pub quiz- total synchronicity!" 
'Murmuration' will be released on 15th November on CD and digital download.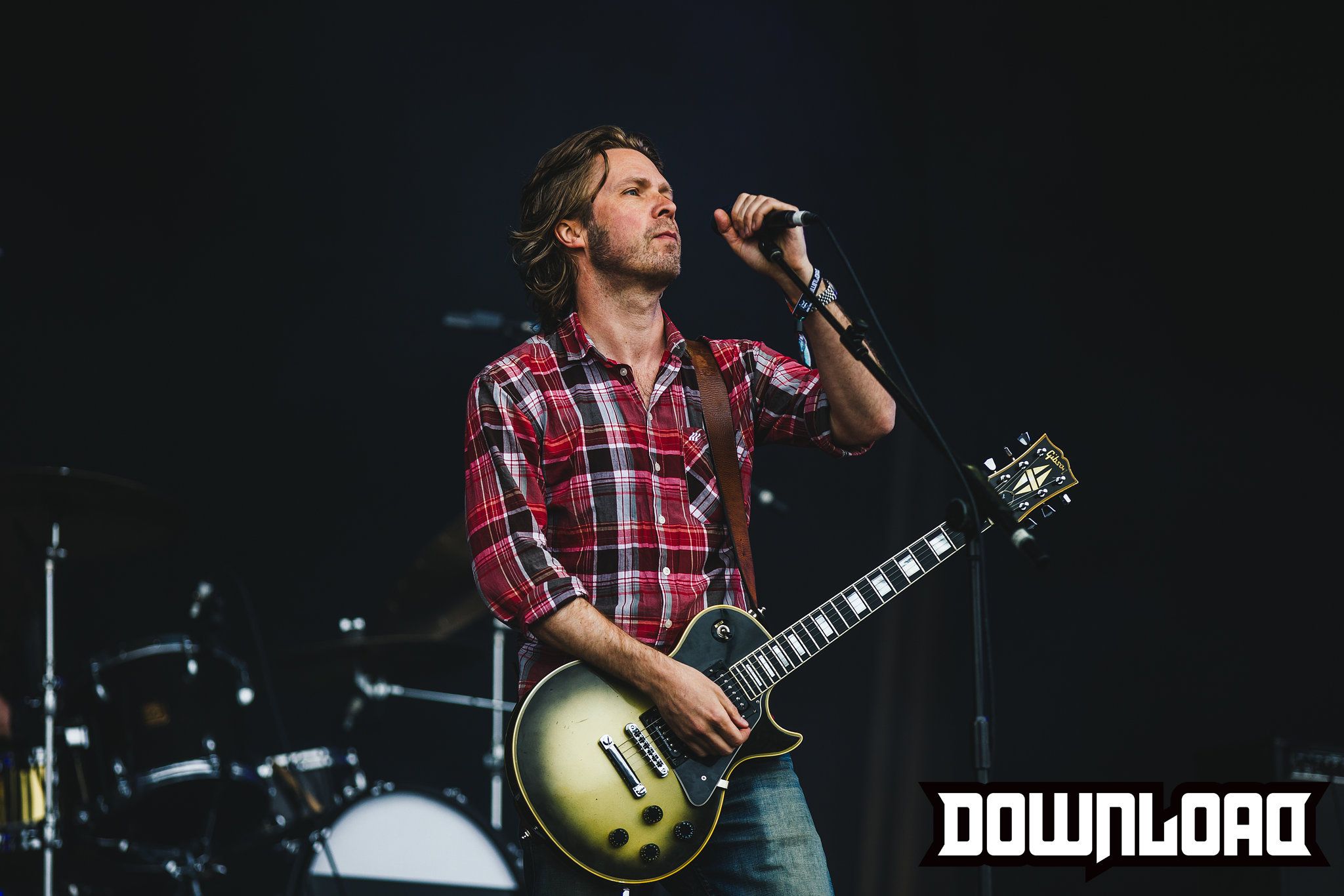 September 2018
Update - we have completed a new 7-track album which we hope to have mastered and digitally released very, very soon, with some kind of limited physical copy (CD or vinyl) to follow too. We'll keep you updated here.  This will be our fourth long-player (five if you count 1994's 'Giving birth to a stone'). The other albums are all available to order as CD or vinyl here.  
Summer 2017
Suns of the Tundra performed (kind of) at Hyde Park in London. 
We were joined by our good friends Adam Wolters and Al Murray onstage to play a 30-minute set under the name Geyser. 
Stoked to have supported our childhood heroes from Genesis, and Debbie Harry too. Thanks to everyone who came to see us!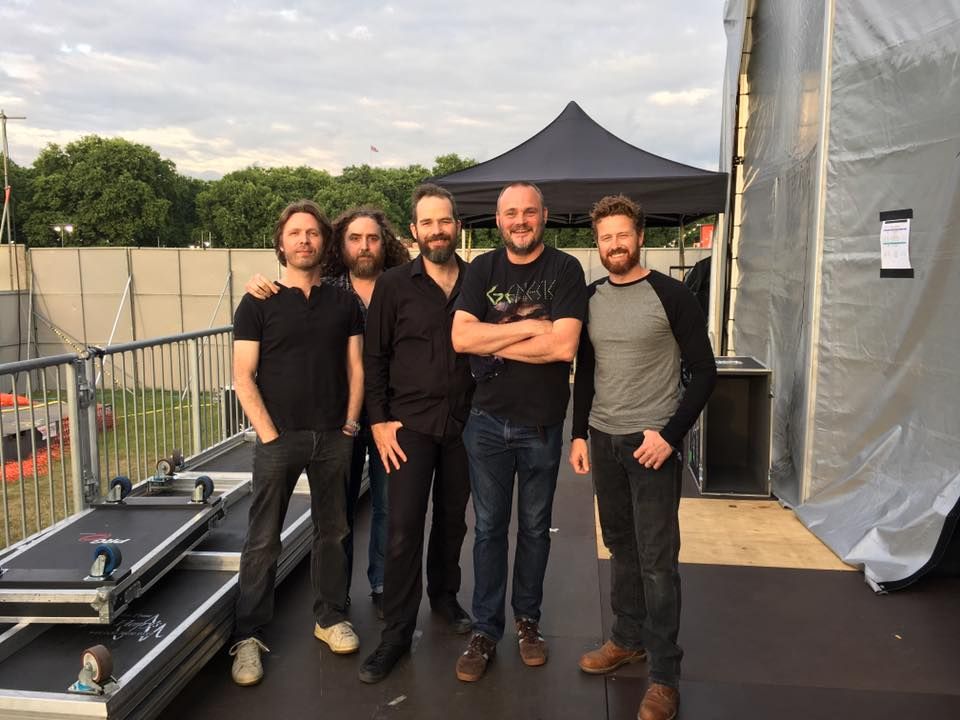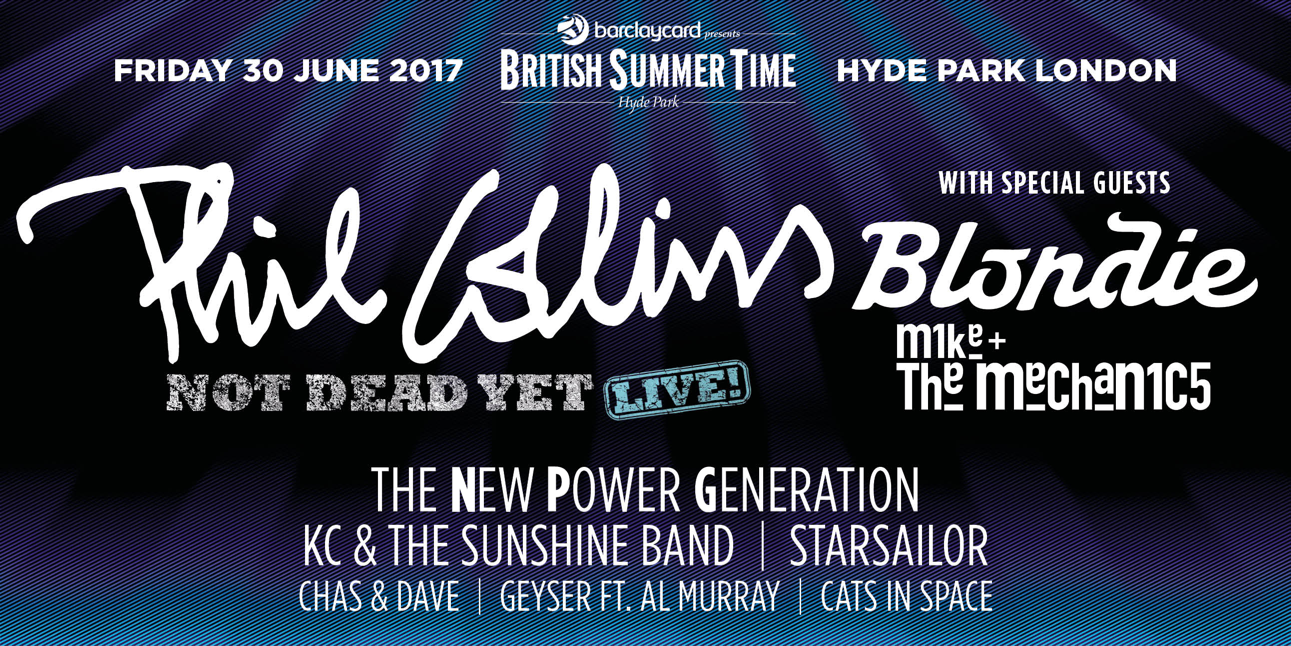 OCTOBER 2016 
WE are excited to announce our first LONDON UK show in quite a while. 
Tickets from SEE TICKETS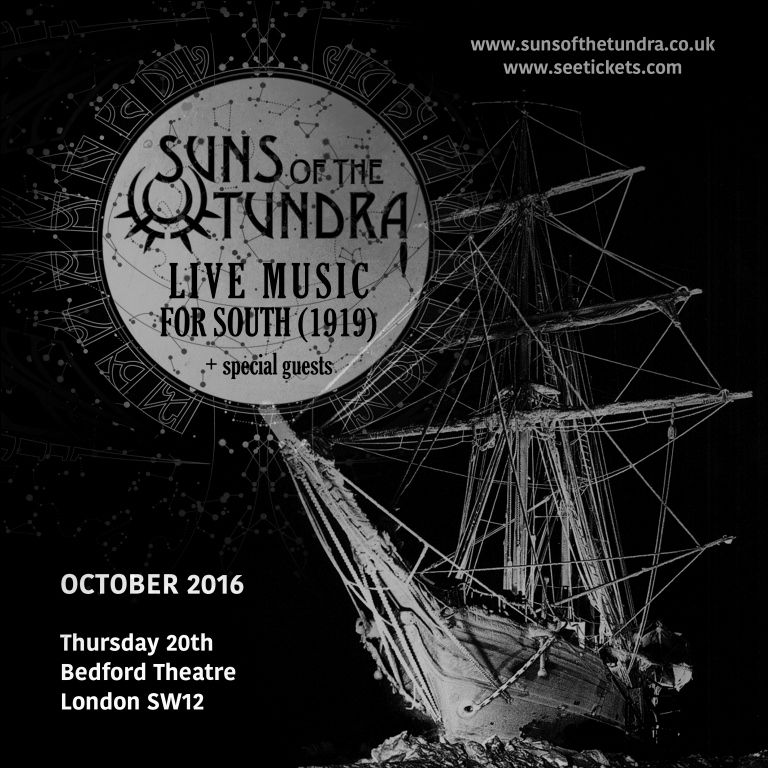 APRIL 2016 
THANK YOU to everyone who stayed up to watch us at ATP last week. And thanks to Barry Hogan and Stewart Lee for giving us the closing slot to play. We'll put some film up of the performance in due course. In the meantime here are some photos (thanks Ian).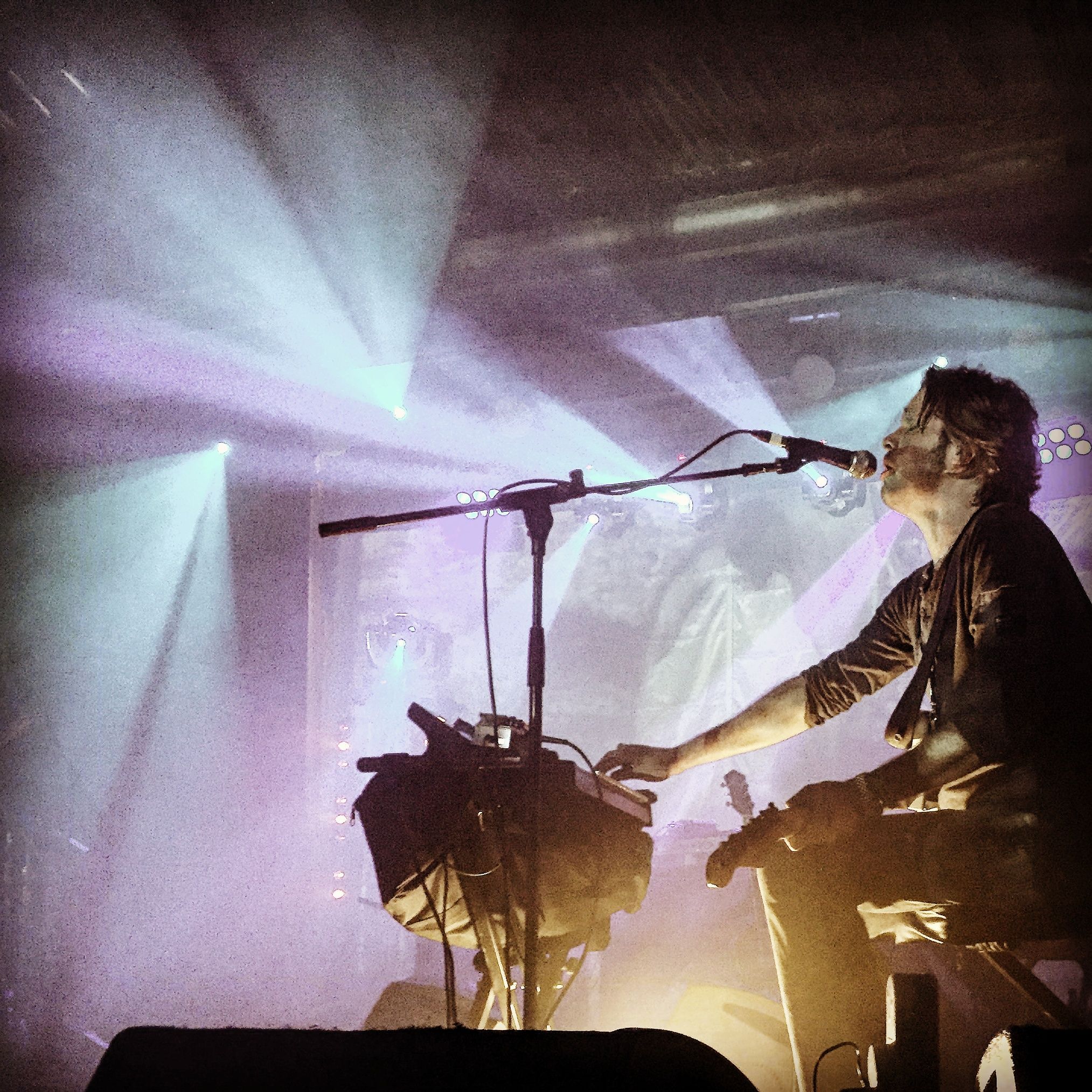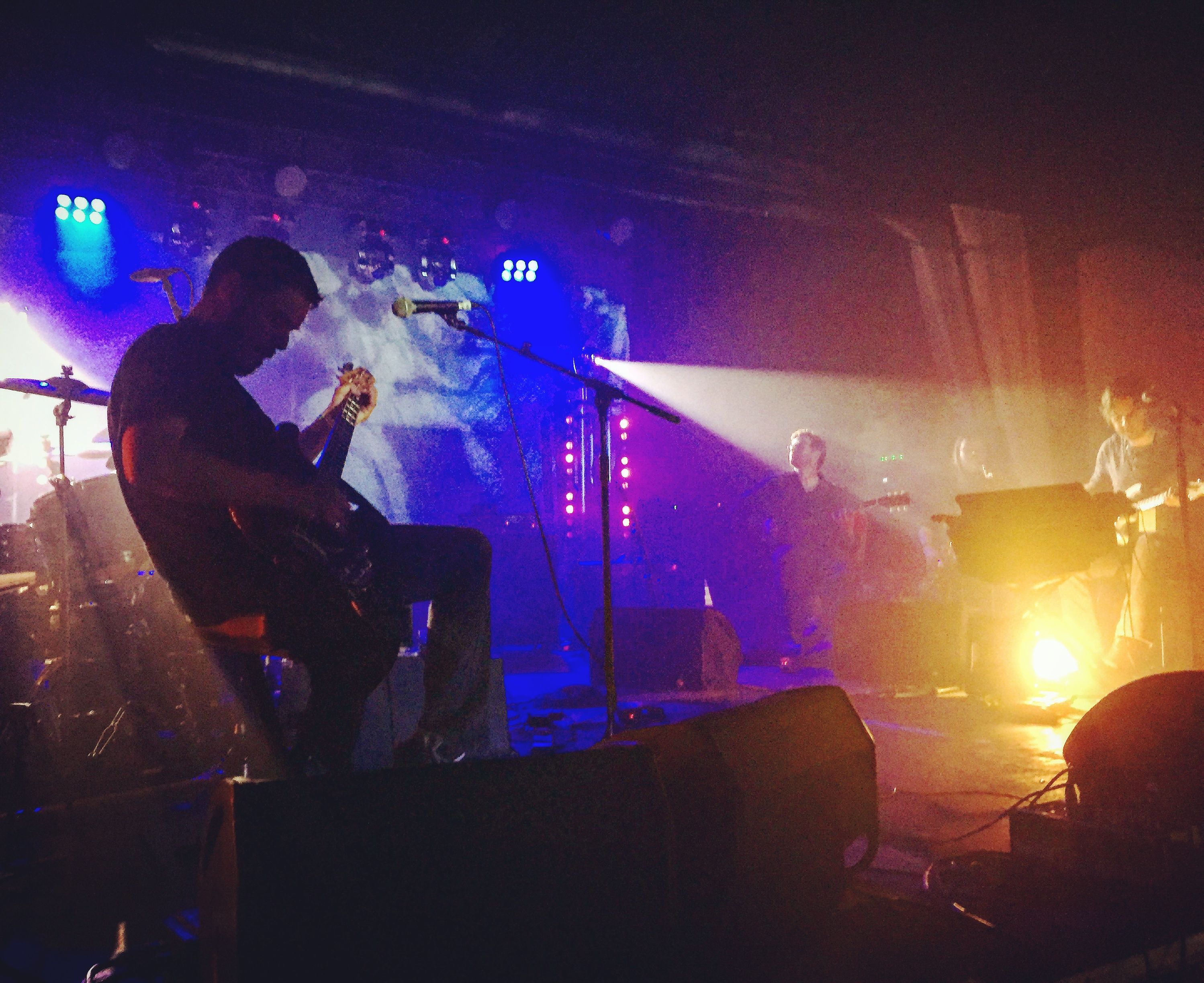 We play All Tomorrow's Parties (ATP) this coming weekend 17 April. This is a big deal for us, having always loved bands like Sonic Youth, Galaxie 500, Bevis Frond, Giant Sand - all these acts (or parts of them) are on the bill too. We get to play the closing slot for Stage 2 on Sunday and we'll perform Bones of Brave Ships in its entirety, with film projections. All the acts this year have been chosen by the so-called 'guest curator' Stewart Lee. Stew is, in fact, the mystery voice on our (Peach's) 1993 recording of You Lied. If you go to the BIO page here at our website, you can read Stew's account of that recording session.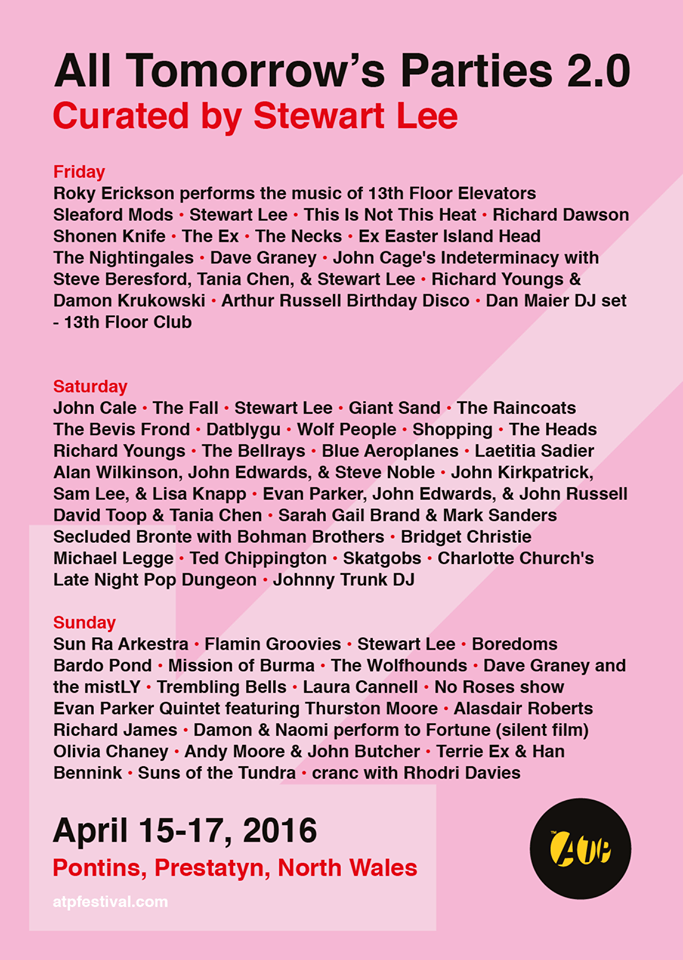 Suns of the Tundra played a surprise gig at DOWNLOAD festival on Saturday 13th June. 
The surprise was that we appeared under the name 'Geyser' and comedian Al Murray played drums alongside Andrew Prestidge. 
Set list: Wired, Babytalk, Rockford, You Lied, Last Man on Earth