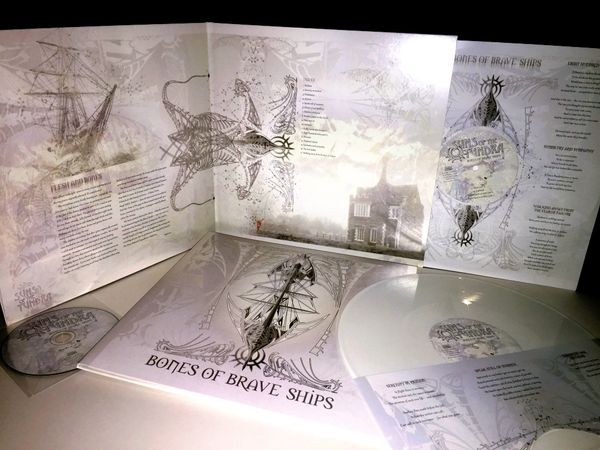 Bones of Brave Ships (Vinyl double album - also includes 2 X CD)

NEW! T-shirt * or * T-shirt with CDs bundle
'CDs' means CDs only (2 CDs, Suns of the Tundra 2004 + Tunguska 2006).
'T + CDs' means the bundle including T-shirt plus both CDs.
UK residents select the 'UK' option.
ALL OTHER TERRITORIES (EU, North or South America, Asia, Africa, Australia etc) must select 'non-UK'.
We have men's M, L and XL t-shirt sizes and a limited number of women's M size only. When you have completed your order, email us at peach_band@btinternet.com to let us know your choice of size.